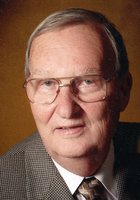 John "Toby" Cole
John "Toby" Cole, 81, husband of Regina M. Cole, passed away on Tuesday, November 28, 2017.
Born in Barbourville on October 15, 1936, Toby was the son of the late John B.Cole, Sr. and Edna Greene Cole. An Army veteran who retired from work for state government, he was a member of the Good Shepherd Catholic Church.
Along with his wife, Toby is also survived by an aunt, Kathryn Walton, of Middlesboro, and several cousins, nieces, and nephews.
The Mass of Christian Burial will be offered in the Good Shepherd Catholic Church at 10:00 a.m. Saturday with Father Charles Howell officiating. Burial will follow in the St. Boniface Cemetery in Jellico, Ky. Visitation will be at Rogers Funeral Home from 5:00 to 7:00 p.m. Friday, and a "Christian Prayer Vigil" with the "Chaplet of Divine Mercy" prayed communally will begin at 6:30 p.m.
Pallbearers will be Toby's friends and family. Honorary bearers will be Jim and Jeri McGurk, John and PIrkko Gantley, Ed Rodman and Maria Jaminet, Kenny and Carolyn Goins, Brad and Margaret McGill, and Roger and Margaret Futrell.
In lieu of flowers, the family requests contributions to the Good Shepherd Catholic Church or the St. Vincent de Paul Society.