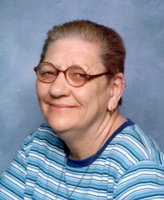 Mary Garland
Mary Garland, 73, died December 26, 2017.
She is survived by a daughter, Dora Moore, of Frankfort, and a son and daughter-in-law, Eddy and Martha Moore, of Green Bay, Wisconsin.
Mary was preceded in death by her husband, Bobby R. Garland, Sr. and her first husband Eddie Moore; her brothers and sisters; and her father and mother.
Private services will be held at a later date.