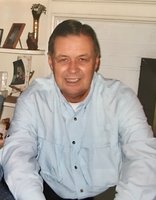 Robert Nickel
Robert "Bob" Eugene Nickel, age 72, of Frankfort, Kentucky passed away Friday, April 6th, 2018 at Central Baptist Hospital in Lexington, Kentucky. He was born on March 20th, 1946 in Portsmouth, Ohio and was raised in South Shore, Kentucky.
After graduating from McKell High School, Bob attended Eastern Kentucky University on a football scholarship, where he attained both a bachelor's and master's degree, and married the love of his life, Linda Bentley Nickel. He moved to Frankfort in 1968 where he began his career with Kentucky state government, and retired in early 2005, after leading multiple state agencies and a national environmental consulting firm.
Bob was known as an avid golfer, collector of sports memorabilia, Pittsburgh Steelers fan, youth sports coach, devoted father, grandfather, and husband, and a friend to many who knew him in Kentucky and across the country. He will be remembered for the love of his family, especially his five grandsons.
In addition to his loving wife, Linda, Bob is survived by his daughter, Melinda Lewis (Charlie) of Frankfort; his son, Richard (Beth) of Gilbert, Arizona; a brother, Ron Nickel (Connie); and a sister, Randy Webb (Randy). He is also survived by five grandsons: Ryan, Tyne, and Bryce Nickel; and Nicholas, and Jacob Lewis.
He was preceded in death by his mother, Ruth Nickel, and father, Gene Nickel, both of South Shore, Kentucky.
Visitation will be held at Rogers Funeral Home in Frankfort on Friday evening, April 13th, from 5:00 to 8:00 p.m., and again on Saturday morning from 10:00 a.m. to Noon. The funeral service will be held at Noon Saturday, followed by burial in the Frankfort Cemetery.
Flowers are appreciated, while expressions of sympathy in Bob's name are suggested for the Bluegrass Care Navigators, formerly known as Hospice of the Bluegrass, at https://give.bgcarenav.org or Franklin County Relay for Life, C/O Linda Nickel, 245 Stonehedge St., Frankfort, KY 40601.