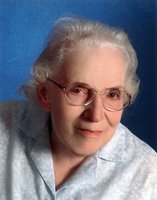 Shirley Phillips
SHIRLEY PHILLIPS Shirley Nelson Phillips, 91, passed away Tuesday, December 18, 2018.
She was born in Kendallville, Indiana on March 27, 1927 to Lillian and Kenneth Nelson. After her father died of Leukemia at the age of 26 in 1933, she and her mother and sister moved to Louisville to live with their grandparents, Edward and Nellie Crutcher. In 1936, her grandfather was transferred from The Telephone Company in Louisville to The Telephone Company in Frankfort.
Shirley was a graduate of Elkhorn High School, class of 1944. After graduating, she went to work at Farmers Bank and retired from there in December of 1989. She was a collector of stamps and enjoyed making quilts, and was a member of the Good Shepherd Catholic Church.
She was preceded in death by her husband of 60 years, Douglas Monroe Phillips, and two sons, Larry and Jeffrey Phillips. She is survived by two sons, Ronnie Phillips of Louisville and Richard (Teresa) Phillips of Frankfort; two daughters, Ann (Doug) LaFoe of Frankfort and Kimberly (Jacob) Miller of Lexington; eleven grandchildren; and several great-grandchildren.
The Mass of Christian Burial will be offered in the Good Shepherd Catholic Church at 11:00 a.m. Saturday with visitation preceding at 10:00 a.m. Burial will be in the Frankfort Cemetery.
Pallbearers will be Doug LaFoe, Jacob Miller, Kevin Barkley, Christian Miller, Cody Ballard, and Mark Skeeters.
In lieu of flowers, expressions of sympathy in her memory may be made to the Good Shepherd Catholic Church Building Fund, 72 Shepherd Way, Frankfort, KY 40601.