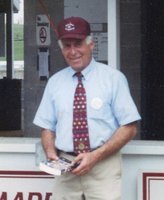 John Tinsley
John Lannon Tinsley, 68, passed away Thursday, January 3, 2019.
John is survived by his parents Mary Dan and Albert Tinsley; sons John Patrick and Joseph Lannon Tinsley and their mother Mary Pat Tinsley; six grandchildren, Kennedy, Kamryn, Lexi, Gracie, Emma, and Will; and three siblings, Frank, Richard, and Sarah.
John was a very experienced and gifted horseman. He was fun-loving and always up for a good time, and especially enjoyed horse racing, golf, and UK sports.
Cremation was chosen and no services are planned at this time. Contributions in John's memory are suggested to CurePSP.org.