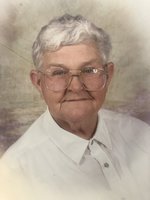 William Riley
William "Bill" Thomas Riley, 74, passed away on Tuesday, February 12, 2019.
Born in Lexington on March 10, 1944, he was the son of the late Robert and Margie Riley. A life-long resident of Lawrenceburg, he was a truck driver for construction companies and a member of the Leestown Gospel Church.
Bill is survived by his wife, Cora Lee Gibson Riley; two daughters, Carol Dishman and Angela Lewis; two sons, Fred Brothers and Jimmy Brothers; a daughter-in-law, Yolanda (Kitty) Diaz; a cousin, Doris Dreenka; ten grandchildren; and five great-grandchildren.
Services will be held at Rogers Funeral Home at 5:00 p.m. Friday with visitation beginning at 3:00 p.m.