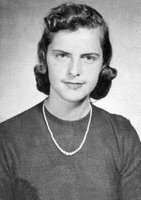 Kay Dent
Kay Adair Choate Dent, 75, passed away on Friday, February 15, 2019.
Born in Frankfort on July 5, 1943, Mrs. Dent was the daughter of the late Mary Louise Hill Choate and Douglas Fairbanks Choate. a 1961 graduate of Franklin County High School she had also lived in Somerset and worked for the Ky. Dept. of Vital Statistics and the Ky. Dept. of Fish and Wildlife. She loved her cats, watching old Western movies, and travelling, especially to Gatlinburg, Tennessee and also to Ludington, Michigan where she enjoyed seeing lighthouse.
Mrs. Dent is survived by her daughter Kathy Ann Dent Tabor; son Harry Douglas Dent; eight grandchildren; and four great-grandchildren. She was preceded in death by her husband, Harry Lee Dent; sister, Linda Choate Pence; two sons, Jeffrey Lee Dent and Barry Allen Dent; and a grandson, Christian Cubert.
Services will be held at Rogers Funeral Home at 4:00 p.m. Thursday with visitation preceding at 2:00 p.m.