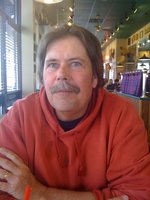 Mike Butler
Mike Butler passed away on November 24th at UK Medical Center in Lexington, Kentucky at the age of 64.
He is survived by his devoted wife of 34 years, Phyllis Butler; sons Michael and Edward; daughters-in-law Danna and Amanda; grandchildren Corey and Sabrena; great-grandson Elijah' brothers JW and Steve Butler; three nieces; and three nephews.
Mike is preceded in death by his parents Jack and Cecelia Butler and sister Ann McDaniel.
A funeral service will be held at Rogers Funeral Home at 1:00 pm Wednesday. Visitation will be from 6:00 to 8:00 pm Tuesday and 12:00 to 1:00 pm Wednesday.