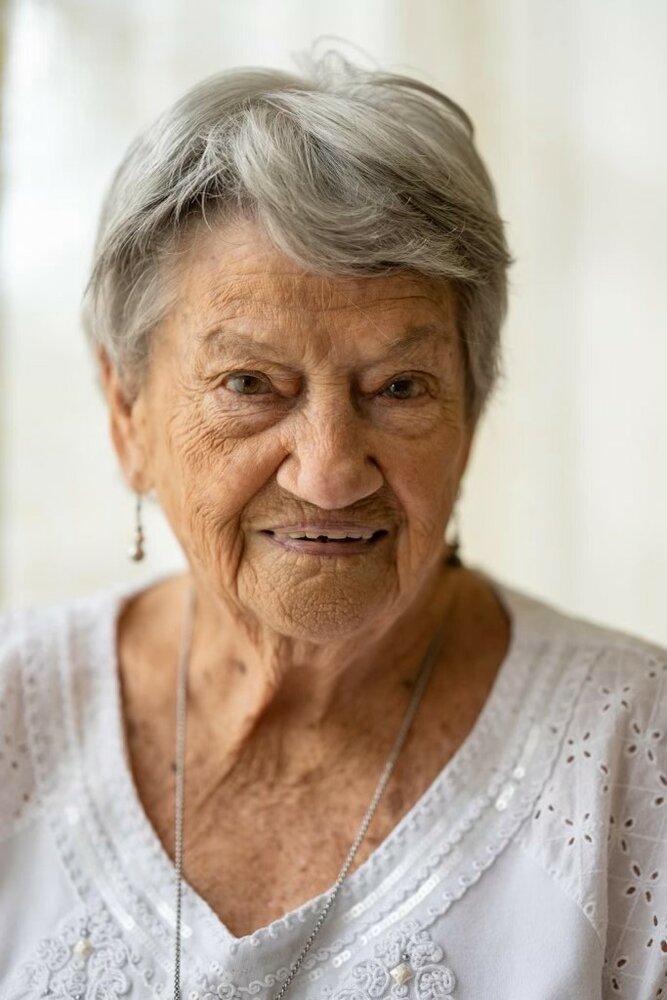 Obituary of Virginia Manuel
Please share a memory of Virginia to include in a keepsake book for family and friends.
Services in celebration of the life of Virginia Neal Manuel will be held at 2:00 pm on Friday, August 25th in the Frankfort Cemetery. Virginia passed away on May 1, 2023 at 8:45 in the morning at her home in St. Pete, Florida. She was born July 2, 1926 in Owen County, Kentucky to Nancy Carrick Gray and William Neal. She was preceded in death by her husband, Richard V. Manuel, Sr., her 3 sisters and her brother. She is survived by her children; Richard V. Manuel, Jr. (Charlene), John Todd Manuel, and Cathy L Doll, 5 grandchildren; Shelley Shearer (Clay), Christi "CJ" Lecky (Chris), Kari Roberts (Patrick), Nick Doll (Jess), Travis Doll (Lee) and soon to be 10 great-grandchildren. They say the way into a person's heart is through their stomach. Maybe because one of the first acts of love that a mother delivers to her child is to feed it. Food and love will always be intertwined and those who nourish us are nearly always those who have the biggest effect on us. Virginia Manuel gave her family life, laughter, support and amazing food, and simply by her presence, seemed to nourish our souls. And not just to her family, but to anyone who knew her. Maybe that's why feeding everyone was so important to her. I always got the impression that she took pride in her cooking. She loved knowing how much we all adored her food. In some ways, maybe that's how she saw her value to everyone else. Throughout Virginia's long life, you may have met her at The Fabric Shop of Frankfort in the 60's & 70's, or as a nurse at Bradford Square in the 80's, or maybe on a houseboat on the banks of the Kentucky river, or maybe when she was a Charmette at Lafayette High School. She would've hated us lavishing all of this attention on her, but we feel this isn't nearly as much attention as she deserves. She will be greatly missed.