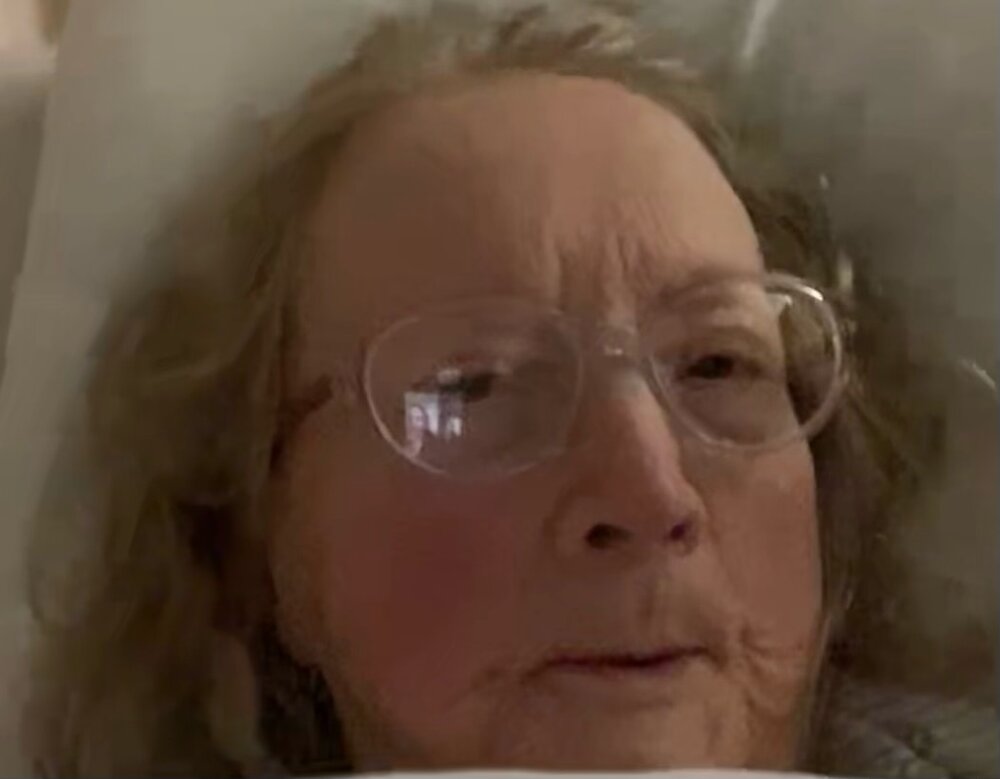 Obituary of Joneva Corns
Please share a memory of Joneva to include in a keepsake book for family and friends.
Joneva Corns, 78, formerly of Tollesboro, passed away on Thursday, October 12, 2023 at Bradford Square Nursing Home in Frankfort, surrounded by loving staff. She was born in Hayswood Hospital in Maysville on June 15, 1945, the daughter of the late Oscar Mullen Corns and Anna Frances Holt Corns. Joneva was of the Christian faith and attended Tollesboro Christian Church. She was a school teacher's aide at Tollesboro elementary school, a caregiver to her parents, and a homemaker. Joneva loved writing poetry for the Lewis County Herald, caring for many dogs and her cat Snuggles, reading, babysitting her nieces, playing cards, and watching the Price is Right and Jeopardy. She had a brilliant mind and read encyclopedias for fun. After graduating with honors from Tollesboro High School, she earned one of the highest scores ever attained on the entrance exam at Morehead State University. In addition to her parents, she was also preceded in death by her brother Paul Corns, sister Anna Corns, and sister Candy Corns Gillespie-Douglas. She is survived by her two brothers, Sammy Corns (Jenny) of South Point, Ohio and Ray Corns of Lexington; and many nieces and nephew including April Knox of California, Autumn Barber of Lexington, Sarah Yonamine (Ronn) of Texas, Julie Gillespie of Tollesboro, Randy Corns (Amy) of Ohio, Marla Dunn (Kevin) of Ohio, and Robin George (Darrell) of Ohio. She also leaves behind her wonderful friends Catherine Staib, Phyllis Hampton, Charlie Hampton, Shane Hampton, and Phyllis Mastin, as well as many caring employees of Bradford Square Nursing Home. All friends and family are welcome to join in celebrating Joneva's life at a graveside service in the Bluegrass Memorial Gardens in Nicholasville at 12:30 pm on Saturday, October 21st. In lieu of flowers, contributions in Joneva's memory are suggested to Bradford Square Nursing Home, 1040 US Hwy 127 S, Frankfort, KY 40601.