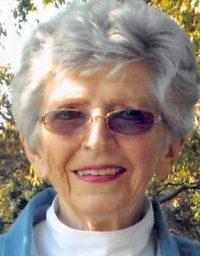 In Memory of
June Stokley
Tuesday, April 4, 2017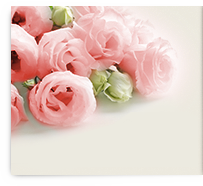 Obituary of June Stokley
Frankfort lost a dear lifelong friend, June Stokley, on April 4, 2017, following a long illness. June was born Feb. 14, 1930, to Randall S. "Bill" and Ruth Bryan Stokley, both deceased.
She is survived by her stepmother Addie Stokley; long-time close friend Joyce Sisk; and many other friends. She grew up in south Frankfort, attended city schools and graduated from Frankfort High School in 1948.
June was a highly skilled draftsman and held positions with Brighton, Hurst Roche and Kenvirons engineering firms. Throughout her career, she had a reputation for being an outstanding draftsman whose quality drawings were considered far beyond comparison to computerized drafts.
In addition to her drafting career, she numbered Paul Sawyier prints for Bill Coffee. He said, "During a 25-year period, June numbered over 250,000 prints. Besides being meticulous and a joy to work with, she was a wonderful person."
June was always encouraging to those who were down, empathetic to those who were ill or hurt, and kind to all, but especially those who needed it most. She was precise throughout her drafting career, beautifully numbering Paul Sawyier prints on the side for 25 years, and kept everything around her as neat as could be.
She loved dogs immensely, put up with a neighbor's cat from time to time, and loved to shoot birdies on the golf course. She was also a tremendous neighbor, enjoyed playing bridge and bunco and was a loving friend to many.
June will be pleased with donations in her memory to her favorite charities, Franklin County Women's Shelter, 303 E. Third St., Frankfort, KY 40601, Franklin County Humane Society, 1041 Kentucky Ave., Frankfort, KY 40601, Hospice of the Bluegrass Franklin County, 208 Steele St. Frankfort, KY 40601 and Phi Beta Psi for Cancer Cure (c/o Anne Hilen, 208 Glenwood Pl., Frankfort, KY 40601). Please note that your check is "In Memory of June Stokley."
There will be an open celebration of life service to honor June on Sunday, April 30, from 2-4 p.m. at the Frankfort Country Club, 101 Duntreath St.
About Us

Our staff is committed to providing dignified, respectful and compassionate assistance to every family we serve. Recognizing that each family is unique, our staff provides personalized assistance to create a meaningful service that honors the life of your loved one. We provide a broad array of professional funeral services individually tailored to meet each and every family's wants and needs.
Our Location

507 W. 2nd St.
Frankfort, KY 40601

Quick Links