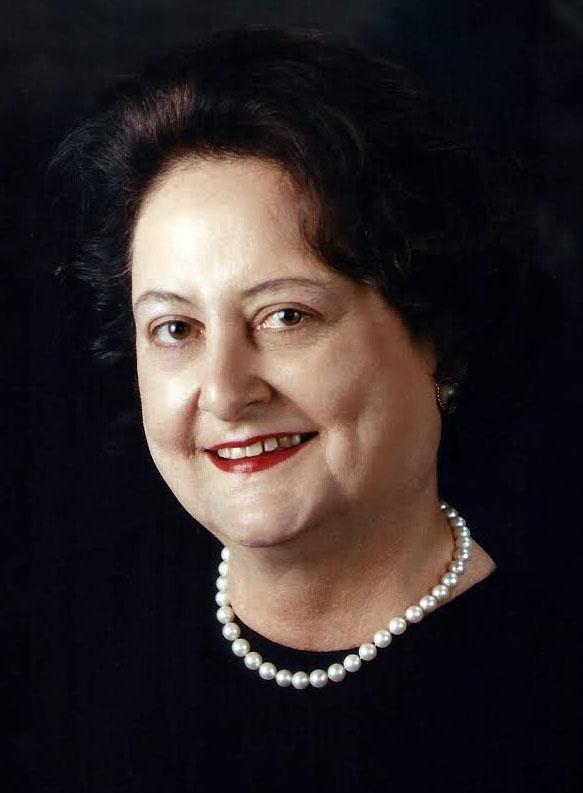 In Memory of
Emily T. Gable
Tuesday, April 11, 2017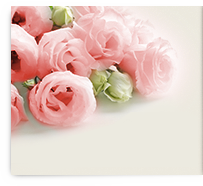 Obituary of Emily Gable
GABLE, Emily Thompson, died Tuesday, April 11, 2017 at her home in Frankfort, Kentucky.
Born May 16, 1933 Emily was the daughter of Daniel Garrison Brinton Thompson and Anne Harrison Bigelow Thompson. Born in New York City, she lived there for 14 years, before moving to Hartford, Connecticut, spending summers in Bar Harbor, Maine. She was proud to be a direct descendant of James Chilton, a passenger on the famous Mayflower voyage.
She attended the Spence School and the Chapin School in New York, the Oxford School in Hartford, Connecticut, and the Shipley School in Bryn Mawr, Pennsylvania. She graduated from Sweet Briar College in 1955. Thereafter, she worked for a time in Boston and in New York City for American Airlines.
After her marriage in Bar Harbor to Robert E. (Bob) Gable on July 5, 1958, the couple moved to Kentucky, where they resided first in Stearns, McCreary County, and later in Frankfort. Summers were spent at the Epworth Heights summer community in Ludington, Michigan.
In Stearns, where her husband was active with his family's coal and lumber company, she raised their three children and was busy in the community. She organized a kindergarten at her church, helped "Head Start" get underway in the county, and became the first President of the McCreary County Jaycettes. Twice, Emily and her family moved to Knoxville, Tennessee for three months to help with the U.S. Senate campaigns of their friend Howard H. Baker, Jr.
In 1968 the family moved to Frankfort, where Bob became involved with Republican politics. Emily was a member of the Kentucky Heritage Commission, and in 1970 began a one year term as President of the Parents Council of Capital Day School. A life-long Episcopalian, she was active with the Episcopal Church Women, both locally and as a Regional Vice President in the Diocese of Lexington. She also served on the diocese's Finance Committee and its Ministry Board. A member of the local Republican Women's Club, she became the local President and later state Secretary. Emily was a Delegate to the Republican National Convention in 1984 (Dallas), and attended others in New Orleans and Kansas City.
At various times, she was a member of many groups in Kentucky, including Midway College, Kentucky's only women's college (Trustee, for more than 30 years), Episcopal Church Women, Daughters of the American Revolution, Colonial Dames, Kentucky Art & Craft Foundation, Lexington Philharmonic Board, Blue Grass Charity Ball (President 1981), Kentucky Federation of Republican Women (State Secretary 1978), Planned Parenthood of Lexington (Board of Directors), and Eastern Kentucky representative of the Washington National Cathedral Association. Between 1999 and 2006 she was twice appointed as a member of the Judicial Nominating Commission for the 48th Judicial Circuit and District (Frankfort).
Emily was a member of the Sulgrave Club in Washington D.C., and with her husband, various other clubs in Kentucky and elsewhere including, at one time or other, Louisville (River Valley, Pendennis, Jefferson), Lexington (Lexington Club, Thoroughbred Club, Keeneland Club), Frankfort (Frankfort Country Club); Washington DC (Capitol Hill Club); Bermuda (Coral Beach and Tennis Club); and Ludington, Michigan (Lincoln Hills Golf Club).
Emily and her husband, travelled extensively in the United States and throughout the world. Favorite destinations included Bermuda, the Caribbean, England and France, Africa and the Mediterranean, Asia and the Southwest Pacific.
Known among her friends as a skilled needlepoint enthusiast, she proudly displayed a total of more than 60 framed works or cushions in her Frankfort home and Michigan cottage.
She is survived by her husband of 59 years, and their three children: James Stearns Gable (Lisa Guillermin) and granddaughter Helen-Anne Stearns Gable, of Upperville, Virginia; Elizabeth Gable Hicks, of McLean, Virginia; and John Stearns Gable (Virginia Escher Harris) and grandson, Robert Escher "Bo" Gable, of San Francisco, California.
Memorial services will be held at The Church of the Ascension in Frankfort, Kentucky, on Tuesday, April 18th at 11 am. A reception will follow immediately at the church. Internment will be conducted this summer in Ludington, Michigan. Kentucky arrangements are under the supervision of Rogers Funeral Home. Michigan arrangements are being handled by Beacon Funeral Home in Ludington.
Memorial contributions may be made in memory of Emily Thompson Gable to Church of the Ascension, 311 Washington St., Frankfort, Kentucky, 40601.
About Us

Our staff is committed to providing dignified, respectful and compassionate assistance to every family we serve. Recognizing that each family is unique, our staff provides personalized assistance to create a meaningful service that honors the life of your loved one. We provide a broad array of professional funeral services individually tailored to meet each and every family's wants and needs.
Our Location

507 W. 2nd St.
Frankfort, KY 40601

Quick Links