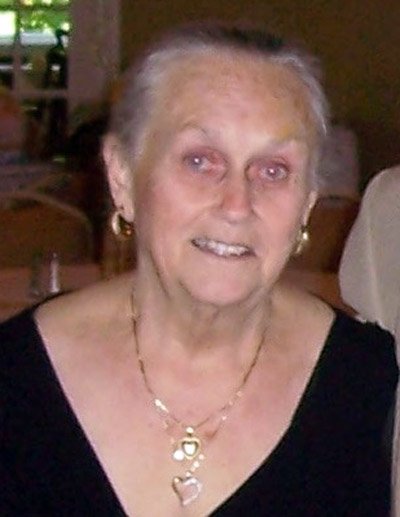 Obituary of Patricia Newton
Patricia Porter Newton, 91, was born on January 5, 1926 in Stearns, Kentucky and went to be with her Lord on August 26, 2017. Pat was preceded in death by her parents, Charles Claude Porter and Esther Marcum Porter; her husband of 59 years, Wallace Creighton Newton; a daughter, Claudia Wynn Newton; and a sister, Barbara Porter Wilson. She is survived by a son, Creighton Gregg Newton (B.J.), Atlanta, GA; six grandchildren; nine great-grandchildren; and two brothers, Charles M. Porter (Sandra), Frankfort, KY and James R. Porter, Louisville, KY.
Pat was a graduate of Stearns High School and attended Georgetown College. She was a talented interior designer, having designed several Homearama homes. Her many interests included gardening, collecting family heirlooms and memorabilia about her family and hometown, as well as being the "hostess with the mostest" for her many friends and her family. She was co-owner and gracious hostess of the Marcum-Porter House Bed and Breakfast in Stearns, KY, and co-authored a book of hometown recipes entitled "We Remember The Way It Was".
She was a member of Harvey Browne Presbyterian Church, a founding member of Concerned Families of Hazelwood, and a fierce advocate for children with special needs.
Visitation will be at 9:30 am Wednesday, August 30 with service following at 10:00 am at Harvey Browne Presbyterian Church, Louisville. An interment service will be held in the Frankfort Cemetery at 12:00 pm.
Contributions may be made to Concerned Families of Hazelwood, 1800 Bluegrass Ave., Louisville, KY 40215 or the Harvey Browne Presbyterian Church, 311 Browns Lane, Louisville, KY 40207.