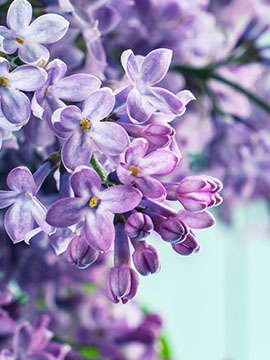 Obituary of Katie Lee Jones
Katie Lee Cleveland Jones, age 95, died peacefully on Saturday, December 9, 2017 at her home. She was born June 26, 1922 in Frankfort, Kentucky, and was the daughter of the late William, Sr. and Lillie Mae Cleveland. At the age of thirteen, Katie was baptized at St. John African
Methodist Episcopal Church. She graduated from Mayo-Underwood School and later received a certificate in Applied Science from Kentucky State University. In 1937, Katie married James Spencer Jones, resided in Frankfort, and both became members of First Corinthian Baptist Church. Katie spent twenty-eight years of dedicated service to Kentucky State University in the Office of Duplication and The Blazer Library. Upon retirement, 'Miss Katie Lee' worked several more years in the state capitol for the Legislative Research Commission. It brought her great joy to receive a Kentucky Colonel Commission from both former Governors Paul Patton and Steve Beshear. 'Miss Katie Lee' loved and supported her church, serving as a Youth Choir Advisor, and on Sunday mornings, you could always find her 'standing to serve' at her usher post. If you knew Katie, you definitely knew two things about her: she loved to go fishing and was very active in the Frankfort community. She was also a long-standing member of Mizpah Chapter #16 Order of the Eastern Star, The American Legion and VFW Auxiliary Post 9532.
Katie Lee Cleveland Jones was preceded in death by her brother William Cleveland, Jr. and sisters Virginia Tillman and Ida Harris. She leaves to cherish her memory a loving daughter, Donna Jones Williams; a granddaughter, Shannon Williams; a grandson, Billy Williams; five great grandchildren: Rashaad Dedmon, Lea Williams, Yakino Williams, Bianna Williams and Loyalty Hooper; a nephew, Larnell Harris (Mitsy); special friends Frank Bush and Charles F. Little, Jr.; and a host of family and friends.
Services in celebration of her life will be held at the First Corinthian Baptist Church, 214 Murray Street, at 1:00 pm Saturday, December 16th followed by burial in the Green Hill Cemetery. Visitation will be held at the church from 5:00 to 7:00 pm Friday, December 15th where the Mizpah #16 Order of the Eastern Star will conduct a service at 7:00 pm.
Pallbearers will be Roger Gay, Charles Jones, Bobby Jones, Joseph Jones, George Jones, and Darnell Williams.
Honorary Pallbearers will be members of Meridian Sun Lodge #26.
The family would like to thank everyone for their prayers and support during this time of bereavement.