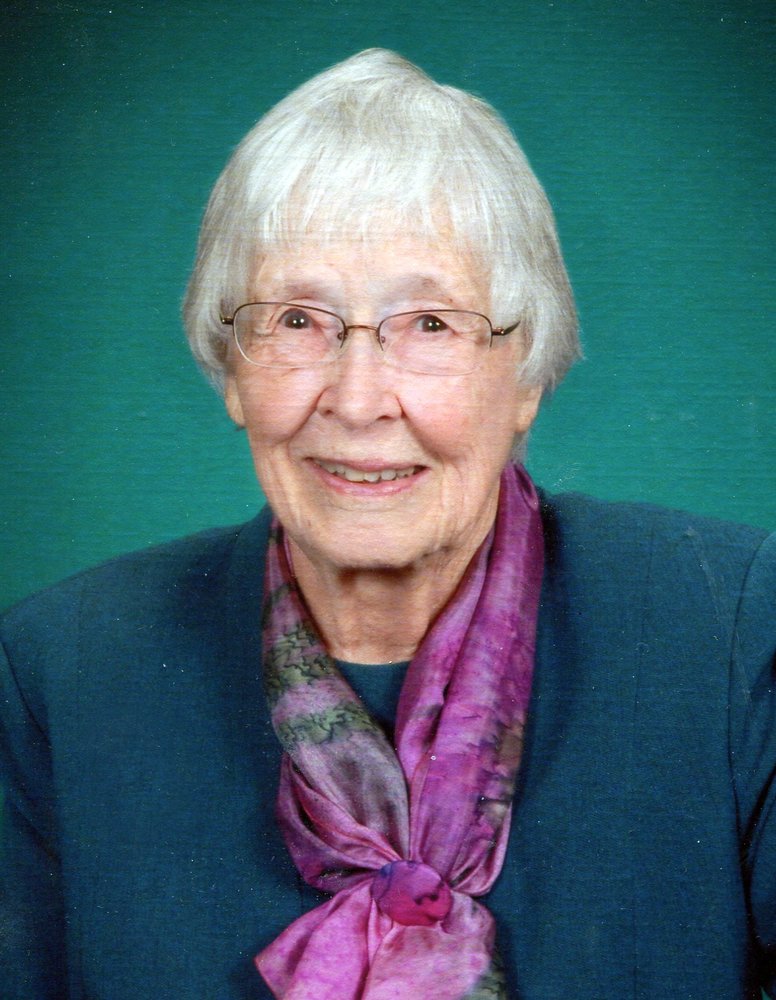 Obituary of Alma Hardy
Alma Ruth Nelson Hardy, 91, passed away peacefully at home, surrounded by her family, on Thursday, December 14, 2017.
Alma was the daughter of Loletta and Almer Nelson and was born and raised in Jackson Hole, Wyoming. The family lived in the historic Miller House on the National Elk Refuge, where her father was the manager for many years. Over the past several years, including a visit in 2016 on her 90th birthday, Alma was proud to have been an important part of the historic renovation and preservation of the Miller House. Alma was a retired accountant with the Kentucky Dept. of Education and was a long-time member and deacon of the Forks of Elkhorn Baptist Church.
Besides her parents, she was also preceded in death by her husband, Fred C. Hardy. She is survived by her son, Rick Hardy, Frankfort, and her daughters, Barbara (Larry) Snyder, Versailles; Ruth (Jim) Webb, Frankfort; and Laura (Gerry) Hargis, Frankfort and Powhatan, Virginia. She is also survived by her two granddaughters, Sarah Hargis, Powhatan, VA, and Emily (Kyle) Davidson, Midlothian, VA; and her great-granddaughter, Katelyn Hargis, Powhatan, VA.
A memorial service will be held at Forks of Elkhorn Baptist Church on Wednesday, December 20th at 12:00 pm. Visitation will be at 11:00 am the same day.
In lieu of flowers, contributions may be made to Bluegrass Care Navigators (Hospice), 663 Teton Trail, Frankfort; L.I.F.E. House for Animals, 14 Fido Court, Frankfort; Franklin Co. Humane Society TNR Program, 1041 Kentucky Ave., Frankfort; Forks of Elkhorn Building Fund, 495 Duckers Station Rd., Midway, 40347; or the charity of your choice.