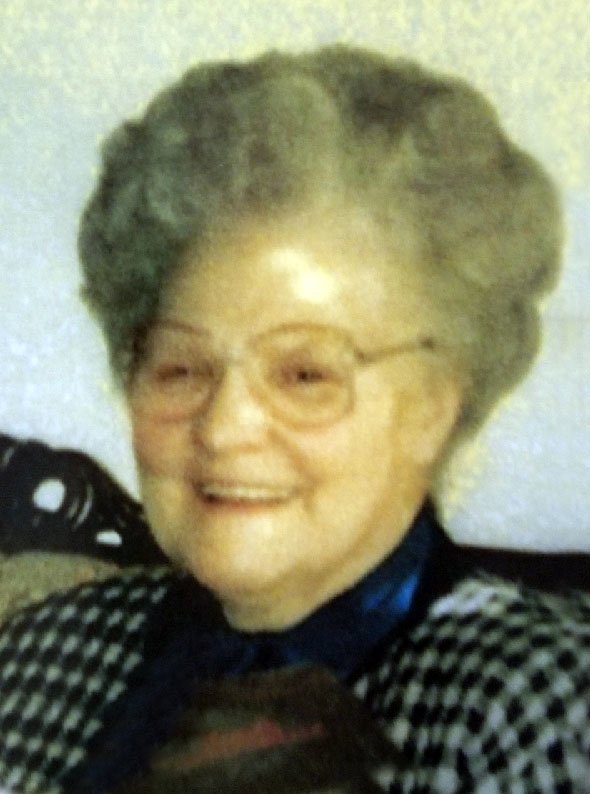 Obituary of Thelma Black
Thelma Lucille Black, 95, passed away at Lincoln Hills Nursing Home in New Albany, Indiana on Wednesday, May 9, 2018 from complications of pneumonia.
Thelma was born in Morehead on June 17, 1922 to the late Elisha and Nina Coffee Black. She was a former employee of Model Laundry and Universal Steel Co. and attended the Christian Assembly Church in Frankfort for almost 75 years.
She is survived by a brother, Burl Black, of Frankfort; and 13 nieces and nephews: Anna Lee Parsons, Ally Inez Gammon, Phillip Black, Mary Rogers, Debbie Black, Dee Ann Slade, Mark Black, Scott Black, Becky Black, Lesha Clark, Carolyn Barrass, Debbie Richardson, and Billy Black.
She was predeceased by four brothers: James Edward Black, Elisha J. Black, Earl Selby Black, and Allie Black; and four sisters: Anna Mae Kiser, Bernice Howard, Lolita Mullins, and Clara June Black.
Services will be held on Monday, May 14, 2018 at 1:00 p.m. at the Christian Assembly Church, 5200 Owenton Road, with Rev. Paul Elswick officiating. Visitation will begin at 11:00 a.m. and burial will follow in the Sunset Memorial Gardens.
Thelma will be greatly missed by her entire family and most all who knew her.
Rogers Funeral Home is in charge of arrangements; flowers may be sent to the church.