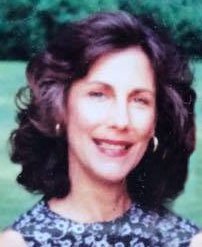 Obituary of Barbara "Holly" Perry
We are deeply saddened to announce the death of Barbara Holliday (Holly) Perry, our dear sister and loving mother of three children, who passed away on January 5, 2019.
Holly Perry was born on January 5, 1944 in Cincinnati, Ohio to Norvin Atterbury (Jack) Perry and Barbara Jane Jenkins (Bobby) Perry. At the time of Holly's birth, Jack Perry was a Naval procurement officer stationed at Fort Mitchell, KY, while Bobby Perry ventured across the Ohio River to choose Cincinnati's Christ Hospital for delivery. Bobby so loved her doctor Stanley Garber that she eventually returned to him to deliver all five of her children.
Holly attended Briarcliff College in Briarcliff Manor, New York and Georgetown College in Georgetown, Kentucky. She served as Director of the Kentucky Governor's mansion and Lieutenant Governor's mansion during the administrations of Paul Patton. For over 15 years, she served in Kentucky government on the staff of the Legislative Research Commission.
Along every step of the path, we recognize and honor the many influences Holly had on our lives. Her love of music meant so much to us; her room was a large jukebox filled with rhythm & blues and early rock 'n roll records. She was a great cook and the walls of her kitchen were lined with her favorite photographs, a cultural and familial wonder. As with all of us, including her mother the Botany major, her gardening sometimes produced wonderful results, sometimes not. Her gatherings of friends and family provided both interesting conversations and much laughter to all.
Holly was preceded in death by her mother and father. She is survived by her three children, David Matthew Bale of Houston, TX, Mary Katherine Bale of St. Simons Island, GA, and Elizabeth Holliday Sparrow of Ashland, KY, sister Nancy L. Perry of Lexington, KY, and brothers William A. Perry of Chattahoochee Hills, GA, Philip C. Perry of Park City, UT and Christopher B. Perry of Hilton Head Island, SC, as well as three grandchildren and numerous nieces and nephews.
Visitation will be held at 9:00 AM at the Parish House of the Church of the Ascension in Frankfort, KY on Wednesday, January 9, 2019. Funeral service will follow at 10:00 AM. In lieu of flowers, please make a contribution to The Capital City Museum, 325 Ann St., Frankfort, KY 40601, or the Alzheimer's Association (alz.org).
To send flowers to the family or plant a tree in memory of Barbara "Holly" Perry, please visit Tribute Store
Visitation
9:00 am - 10:00 am
Wednesday, January 9, 2019
Church of the Ascension (Episcopal)
311 Washington Street
Frankfort, Kentucky, United States
Funeral Service
10:00 am
Wednesday, January 9, 2019
Church of the Ascension (Episcopal)
311 Washington Street
Frankfort, Kentucky, United States
Interment
11:00 am
Wednesday, January 9, 2019
Frankfort Cemetery
215 E Main St
Frankfort, Kentucky, United States