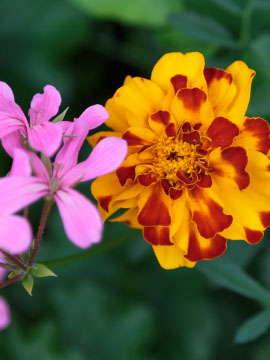 Obituary of Alice Bacon Blanton
Alice Bacon Blanton, 101, of Frankfort, Kentucky, passed away on August 21, 2019.
Born June 10, 1918, she was the daughter of the late James Bacon Blanton and Ida Roberts Blanton and the sister of the late Anna Blanton Howell.
Alice Bacon was a graduate of the University of Kentucky. She was a member of the National Society of Colonial Dames in America, the National Society of Kentucky. For many years Alice was a member of the Salvation Army Advisory Board and was also a member of the Red Cross Advisory Board.
Alice Bacon is survived by her nephews, Robery Sherley Howell, Jr. and James Blanton Howell and her niece Alice Bacon "Lissy" Howell, as well as their children and grandchildren.
A graveside service will be held in the Frankfort Cemetery at 11:00 am Friday, August 23rd. Memorial contributions may be made to the Salvation Army, the Franklin County Humane Society, or Bluegrass Care Navigators (Hospice).
To send flowers to the family or plant a tree in memory of Alice Bacon Blanton, please visit Tribute Store
Graveside Service
11:00 am
Friday, August 23, 2019
Frankfort Cemetery
215 E Main St
Frankfort, Kentucky, United States